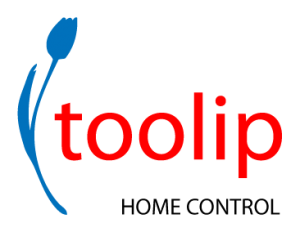 The world's first Single Control System for every major working part of your home or building.
You have one brain and one nervous system that controls each of your body's members. Toolip is the one brain and nervous system that unites and controls all of the major working members of your home or building.
Toolip can control:
    Doors and Gates
    Security
    Video Surveillance
    Interior and Exterior Lighting
    Heating and Air Conditioning
    Pool, Spa and Water Features
    Irrigation
    Audio and Video
    Energy and Appliance Management
    Solar and Fuel Cells
    Powerful User Management (Family, Guests and Service Personnel)
Toolip instantly responds to your commands whether you are in your building or on the other side of the world via WiFi or mobile data connections.
Toolip automatically runs your building like a real person watching over it constantly. Toolip manages things the way you tell it to, automatically conserving energy and water, maintaining your property and keeping it secure.
Toolip is so wonderful it must be seen to be truly understood.